Google are getting more than just chocolate on their hands dealing with Nestlé
If you're interested in technology you may have heard that Google have decided to name their latest Android update 'Android Kit Kat'. This follows on from a succession of confectionary inspired updates including Cupcake, Donut, Éclair, Froyo, Gingerbread, Honeycomb, Ice Cream Sandwhich and Jelly Bean.
But this latest update is the first time Google has affiliated itself with a particular brand. It turns out the decision could have been a doozy of a mistake leaving a fair few Android users disgruntled to say the least. Is it because Google are 'Selling out?' Not so much. It has more to do with the shady goings on at the company responsible for the Kit Kat, Nestlé.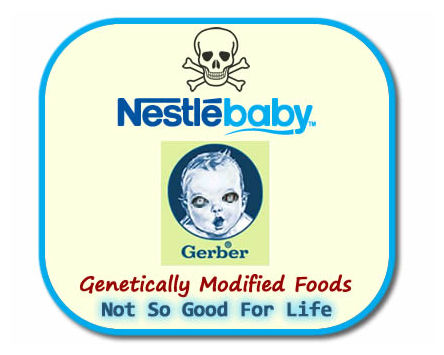 What's so bad about Nestlé?
Nestlé are infamously the subject of a boycott that initially began in the late 70's and early 80's as a result of their aggressive marketing of breast milk substitutes but has gone on to reveal numerous human right infringements and ethical misdoings. The boycott continues to this day with Nestlé habitually shirking responsibility for their marketing strategies or shifty business dealings.
Nestlé market their baby formula as an effective substitute for breastfeeding. A strategy that has directly lead to health problems and deaths among infants in less economically developed countries and poorer families. Groups such as the International Baby Food Action Network and Save the Children were among those who instigated the boycott in the late 70's by arguing that Nestlé were responsible for the deaths of hundreds, if not thousands of infants and have plunged many more families into a spiral of poverty, illness and malnutrition.
How? By adopting one of the oldest marketing strategies in existence: freebies. Nestlé have been known to give free samples in some underdeveloped countries to persuade mothers to use their formula, an approach with dire consequences. When mothers switch from using breast milk for a prolonged time they cease producing milk. No longer able to breast-feed, parents become reliant on a product that is no longer free and that they are unable to afford adequate quantities. With little choice but to use the Nestlé formula, parents dilute the the mix to make it last longer. In these cases children rapidly become malnourished and are often exposed to dirty water sources. UNICEF estimates that formula-fed children are between 6 and 25 times more likely to die of diarrheal and four times more likely to die of pneumonia than a breast-fed child in underdeveloped nations.
Nestlé have been evasive on this subject for over 30 years, although if they were in the room with me right now, they would argue they have a response online. In the interest of fairness, here it is - make of it what you will.
And then there's more.
 Here's a list of some of the other ventures Nestlé have been involved in:
Promoting infant formula with misleading and harmful strategies.
Using suppliers that violate human rights. Examples include buying from cocoa suppliers known to the use of child slaves and purchasing milk from Mugabe.
Controlling and abusing water sources in its bottled water opperations.
Promoting unhealthy food to children.
Aggressively anti-unionist activities and denying the rights of workers.

If you'd like to know more about Nestlé's shenanigans or read up on particular case studies head on over to the Nestlé Critics Portal (ignore the initial vexing audio, it's a very informative site).
I've also included a full list of Nestlé products below to give you an idea of the scale of the problem. But for now…
Back to Google.
The Nestlé boycott is one of the largest and most well-known on-going product boycotts. So why on earth would Google, a company with the motto – "Do no evil" want to affiliate themselves with a company with such a mirky-past? I'm going to guess this one comes down to money.
I know this is the second post I've written about Google's questionable adherence to their motto so you'd be forgiven for thinking I have a chip on my shoulder. Honestly, I don't. I get it, I get that like all companies, every decision at Google comes down to making dollar. I'm sure Android Kit Kat will be lucrative and bring with it numerous marketing opportunities.
But if someone from Google ends up reading this, or more likely one of their super smart algorithms scans it, I just want them to know; I saw promise in you Google. Your motto gave me hope. If only one multi-national, awesomely powerful company would base itself on ethical foundations and succeed. And damn it Google, you came so close to being that company.
So know this, I'm not angry with you. I'm just disappointed.
As for you Nestlé... no words.
THE NESTLE BOYCOTT LIST

Candy and Chocolate: Baby Ruth Bit-O-Honey Butterfinger Carlos V ("the authentic Mexican chocolate bar") Chunky Gobstoppers Goobers Laffy Taffy Lik-M-Aid Fun Dip Nerds Nestle Abuelita chocolate Nestle Crunch Nips Oh Henry! Oompas Pixy Stix Raisinets Runts Sno-Caps Spree Sweettarts Wonka 100 Grand

Frozen Foods: Lean Cuisine (frozen meals) Lean Pockets (sandwiches) Hot Pockets (sandwiches) Stouffer's (frozen meals)

Baking: La Lechera (sweetened condensed milk) Libby's Pumpkin Nestle Tollhouse Morsels and baking ingredients

Ice Cream: Dreyer's (ice creams, frozen yogurts, frozen fruit bars, sherbets) Edy's (ice creams, frozen yogurts and sherbets) Häagen-Dazs (ice cream, frozen yogurt, sorbet, bars) Nestle Delicias Nestle Drumstick Nestle Push-Ups The Skinny Cow (ice cream treats)

Pet food: Alpo Beneful Cat Chow Dog Chow Fancy Feast Felix Friskies Frosty Paws (dog ice cream treats) Gourmet One Pro Plan Beverages: Coffee-Mate Jamba (bottled smoothies and juices) Milo Powdered Beverage and Ready-to-Drink Nescafé Nescafé Café con Leche Nescafe Clasico (soluble coffees from Mexico) Nescafe Dolce Gusto Nesquik Nestea Nestle Juicy Juice 100% fruit juices Nestle Carnation Malted Milk Nestle Carnation Milks (instant breakfast) Nestle Hot Cocoa Mix Nestle Milk Chocolate Nestle Nido (powdered milk for kids) Ovaltine Taster's Choice Instant Coffee Specialty items: Buitoni (pasta, sauce, shredded cheeses) Maggi Seasonings Maggi Taste of Asia

Infant Formula: Nestle Good Start Gerber Pure Water (for mixing with formula)

Baby Foods: Cerelac Gerber (cereals, juice, 1st Foods, 2nd Foods, 3rd Foods, etc.) Gerber Graduates (snacks, meal options, side dishes, beverages, Preschooler meals/snacks, etc.) Mucilon NaturNes Nestum

Accessories: Gerber – cups, diaper pins, pacifiers, bowls, spoons, outlet plugs, thermometers, tooth and gum cleanser, bottles (all of these are made by Gerber)

Breastfeeding supplies: Gerber Seal 'N Go breast milk storage bags, bottles, nipples, nursing pads, Breast Therapy warm or cool relief packs, Breast Therapy gentle moisturizing balm (all of these are made by Gerber)

Bottled Water: Arrowhead Deer Park Gerber Pure Water Perrier Poland Spring Pure Life S. Pellegrino Vittel

Breakfast Cereals: see joint ventures below

Performance Nutrition: PowerBar Boost

Miscellaneous: Jenny Craig

Joint Ventures (in which Nestle is partnered with another company): Nestlé SA has several joint ventures. These are some of the larger ones:

Beverage Partners Worldwide, formed in 2001, is a joint venture between the Coca-Cola Company and Nestlé S.A. It concentrates on tapping markets in the beverage sectors, particularly ready-to-drink coffee and teas, such as Nestea.

Cereal Partners Worldwide is a joint venture between Nestlé and General Mills. From what I understand, in the USA, the cereals are made by General Mills. In the UK, they are made by Nestle.

Laboratories Innéov is a joint venture between Nestlé and L'Oréal, formed in 2002. Cosmetics included in are: L'Oreal Maybelline Garnier Lancome

Dairy Partners Americas is a 50/50 partnership between New Zealand dairy multinational, Fonterra and Nestlé and was established in January 2003. The alliance now operates joint ventures in Argentina, Brazil, Venezuela, Ecuador and Colombia.